Commercial Real Estate Group Convenes Forum on One-Year Anniversary of Economic Opportunity Law
October 14, 2014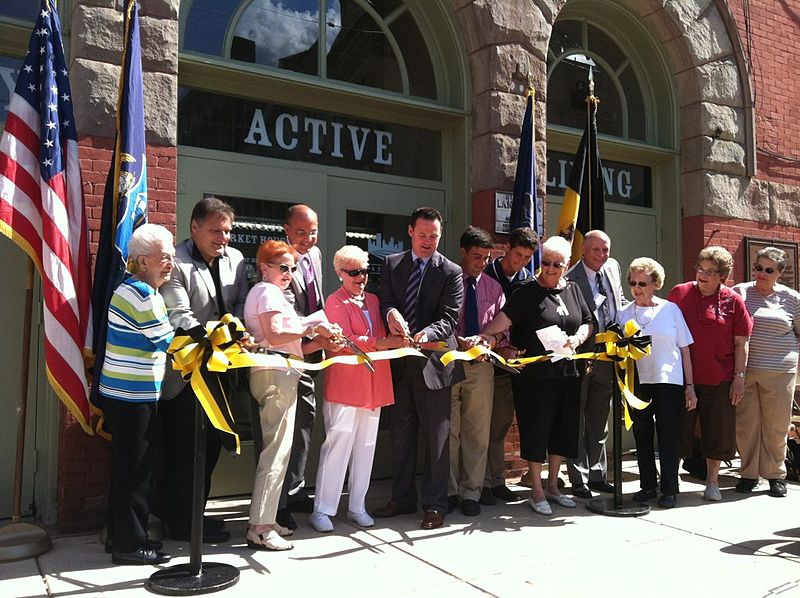 The New Jersey Chapter of NAIOP held a forum in New Brunswick in September to mark the one-year anniversary of the state's passage of the New Jersey Economic Opportunity Act of 2013. Speakers at the forum celebrated the new law, which includes tax relief for businesses and has been a boon for commercial real estate business in the state, northjersey.com reported.
The post-recession economic recovery in New Jersey proved to be less robust than the recovery in the rest of the country. This lagging recovery, worsened by the damaging impact created by Superstorm Sandy, created serious problems for commercial real estate businesses in the state.

However, last year, the legislature passed, and the governor signed, the Economic Opportunity Act into law. The statute overhauled and retooled the state's economic development program by separating it into two groups: Grow New Jersey and Economic Development and Growth. The law was hailed by many speakers at the forum for infusing life into the New Jersey economy. Dan Breen, an executive vice president for business and economic incentives, hailed the law as making New Jersey more competitive than it used to be as opposed to surrounding areas.
In the past, incentives in Pennsylvania had proven more effective than those offered in New Jersey. Pennsylvania's "Keystone Opportunity Zones," which are commercial or industrial areas where the state has greatly reduced or eliminated tax obligations for property owners, residents, and businesses, made locating in that state more attractive than South Jersey. Now, "[Pennsylvania is] worrying. And so is Delaware, and so is New York City," Breen told northjersey.com.
The law has led to the issuance of more than 80 grants totalling in excess of $1.7 billion. These grants usually appear in the form of future tax credits that are contingent upon the recipient companies meeting certain job creation, job retention, or investment goals.
Critics have derided the program, saying that it represents public money poorly spent, since the recipients of the tax breaks would have located in New Jersey regardless. One entity that would seem to prove the opposite is Systech, based in Cranbury. Systech was strongly considering moving to Pennsylvania but instead chose to remain in New Jersey, even though staying represented a more expensive choice. Systech received an $11.7 million grant as a result of the new law, which made staying in New Jersey economically viable.
Recently, the governor signed another act, the Economic Opportunity Act of 2014, into law. This statute further modifies the Grow NJ program. The new law established Atlantic City as the fifth "Garden State Growth Zone," joining Camden, Trenton, Paterson, and Passaic, which state authorities hope will help that area attract new non-gaming business investment and growth.
The new statutory and regulatory environment in New Jersey makes buying or renting commercial space in the state more attractive than ever. An economic opportunity grant may make staying in (or moving to) New Jersey the right choice for your business. For answers to your commercial real estate issues, consult the real estate attorneys at Samuel C. Berger, P.C. Our New Jersey real estate attorneys can help you maximize the benefit of your location in (or relocation to) New Jersey. Reach us online or call (201) 587-1500 or (212) 380-8117.
Contact us through our website or call to schedule your free, confidential initial consultation today.
Blog Posts:
Newark Auctioning Off Commercial Properties to Address Budget Crisis, New York & New Jersey Real Estate Lawyer Blog, Sept. 26, 2014
Pro Soccer Team's $2.8M Tax Debt Instructive for Commercial Tenants Seeking Tax Exemptions, New York & New Jersey Real Estate Lawyer Blog, June 17, 2014
Low Prices, Improving Economy Luring Investors to Commercial Properties in Bergen County and Surrounding Areas, New York & New Jersey Real Estate Lawyer Blog, April 8, 2014
Photo credit: 90.5 WESA at Wikimedia Commons.