Dealing With Your Tenant's Property Abandoned Within Your Rental Space
July 15, 2014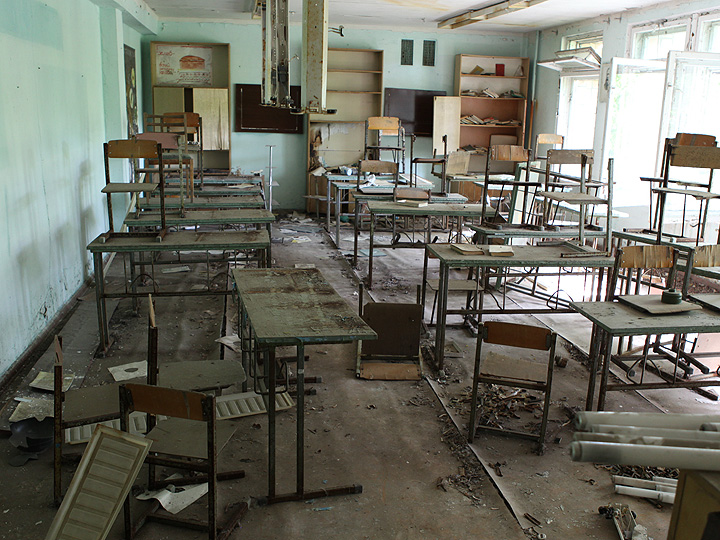 As a commercial landlord, one of the unhappy but inevitable aspects of doing business is evictions. Completing all the legal requirements and securing an order of eviction may not be the end of the matter, however, if your tenant leaves some of its possessions behind. That's because New Jersey law has the Abandoned Tenant Property Act. Commercial landlords should make sure they are familiar with this law, since failure to comply could change your case from your tenant owing you to you owing your tenant for damages.
As an initial matter, you should not begin disposing of your tenant's property until you've secured legal possession. Even if it appears certain that your tenant has abandoned the space and isn't coming back, you are not allowed under New Jersey law to retake control of the space and deal with the abandoned property until you either secure a written document from your tenant stating that it voluntarily surrenders possession of the space, or you complete all the steps of the eviction process, including the execution of a judgment for possession and a warrant for the tenant's removal.
Once you've resumed legal possession of the space, your next step depends on the terms of your lease with your former tenant. If your lease agreement contains provisions governing the disposal of abandoned tenant property, you may undertake removal of the items in accordance with those terms. Landlords should seriously consider the benefit of including lease terms covering abandoned tenant property, for they may help bring a degree of greater certainty to the process and help protect the landlord should the tenant object to the removal process later.

If you, as the landlord, do not have a provision in your lease for removing and disposing of abandoned property, the process is more complicated. First, you must provide written notice to your tenant of your intent to dispose of the property. Still, you cannot dispose of the property immediately. The law gives the tenant 30 days from the date the notice is delivered (or 33 days from the date you mailed it) to retrieve its property. If your tenant responds to you in writing and states its intent to retrieve the property, it has 15 days to pick up its items, even if it sent you the response on the eve of the 30-day deadline.
If a landlord complies with all of the Abandoned Tenant Property Act requirements, the tenant has a legal obligation to pay the landlord for the costs incurred by storing the tenant's property. The amount of these costs must be reasonable in accordance with the fair market value of storage space in that area. If the landlord does not meet all the rules of the act, this noncompliance absolves any responsibility the tenant has to reimburse its landlord's storage costs and gives the tenant the right to sue. N.J.S.A. 2A:18-82 states that a landlord's noncompliance entitles a tenant to recover as much as double the amount of actual damages it incurred as a result of the landlord's misconduct.
Dealing with a tenant that has walked away from its lease (and its property contained within the rented space) can be a complicated process. It requires keen knowledge and close compliance with the law in order to protect your right to financial recovery and to avoid your own potential liability. For assistance with these and other commercial leasing issues, talk to the real estate attorneys at Samuel C. Berger, P.C. Our New Jersey real estate attorneys can help you protect yourself and your rights within your commercial leasing transactions. Reach us online or call (201) 587-1500 or (212) 380-8117.
Contact us through our website or call to schedule your free, confidential initial consultation today.
Blog Posts:
Acquisition of Medical Group by Hospital Violates Antitrust Law, Court Holds, New York & New Jersey Business Lawyer Blog, April 28, 2014
Tax Court: Trusts Can Meet Material Participation Requirements, Avoid Passive Activity Rules, New York & New Jersey CPA Tax Lawyer Blog, April 18, 2014
Immigration Detainers are Not Binding on Local Law Enforcement, According to Third Circuit Court of Appeals, New York & New Jersey Immigration Lawyer Blog, March 5, 2014
Photo credit: Roman Harak at Wikimedia Commons.