Get It In Writing: What One Superstorm Sandy-related Residential Dispute Can Teach Commercial Landlords and Tenants
April 25, 2013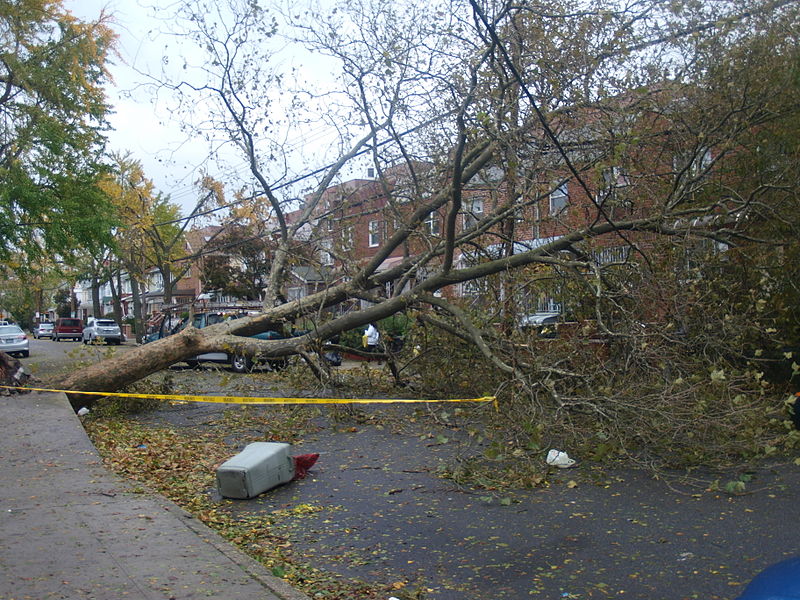 New Jersey courts, like many states, give tenants a much larger "benefit of the doubt" in residential landlord-tenant lawsuits than in commercial rentals. So, when a court resolves an unusual issue, with potential impacts beyond just residential landlords and tenants, in favor of the landlord, it is worthy of commercial tenants' and landlords' attention. In a recent Landlord-Tenant Court case, the judge concluded that the landlord had no implied duty to tenants to provide electricity, heat or hot water in the wake of Superstorm Sandy, and that the tenant had no right to withhold rent for the two weeks he was without utilities. The ruling serves as a reminder to all landlords and tenants to ensure that all necessary terms and covenants are included in the lease agreement.
In the aftermath of Sandy, many New Jersey residential landlords faced tenant claims for rent abatement as a result of their properties' lack of heat, hot water or electricity. The tenants sought to pay only one-half month's rent for the month of November, when the power was out. The tenants claimed their landlords violated the implied warranty of habitability.
In one such dispute, Gardens at Maplewood v. Fowlin, the court sided with the landlord. The judge determined that the Sandy-related power outages were the result of an "act of God," and not a latent property defect or failure to repair. The landlord's implied covenant did not require it to attempt to prevent, or mitigate, damages arising from hurricanes, the court concluded.
The decision, while not a commercial case and only a trial court case (and therefore not controlling legal precedent), nevertheless contains important information for commercial tenants and landlords. First, the implied warranty of habitability applies only in residential cases. If a residential tenant is not entitled to rent abatement due to the state of a property, commercial tenants have very dim chances of winning an argument that their landlords had a duty to mitigate Sandy-related damage.

Second, the decision should highlight for commercial tenants and landlords the paramount importance of getting everything in writing. The Fowlin court, quoting a 1970 New Jersey Supreme Court case, explained that, a "covenant in a lease can arise only by necessary implication from specific language of the lease or because it is indispensable to carry into effect the purpose of the lease." Unless a covenant is so integral that a court may imply it in order to give the lease agreement proper legal effect, it must be an express term of the lease agreement. In other words, if you want to ensure your commercial tenant or landlord is bound to act in a certain way, ensure that language is placed in writing in your lease.
Lease agreements are immensely important business documents both to commercial tenants and landlords, as they govern every aspect of the rental relationship. It is essential to ensure to that your lease is comprehensive and contains all the covenants and protections you need for a successful business relationship. For your commercial rental questions, consult the real estate attorneys at Samuel C. Berger, P.C. for advice and representation. Our New York and New Jersey real estate attorneys are here to assist you in ensuring that your lease documents meet your needs and protect your rights. Contact us online or call (201) 587-1500 or (212) 380-8117.
Blog Posts:
New Option for Home Office Deduction Offers Greater Simplicity, Potentially Smaller Benefit, New York & New Jersey CPA Tax Lawyer Blog, Jan. 18, 2013
Hurricane Sandy and Force Majeure for New Jersey Businesses, New York & New Jersey Immigration Business Blog, Nov. 30, 2013
New Jersey Offers Support to Businesses Damaged by Hurricane Sandy, New York & New Jersey Business Lawyer Blog, Nov. 16, 2012