Injury Accidents and Civil Liability for Commercial Tenants
March 11, 2014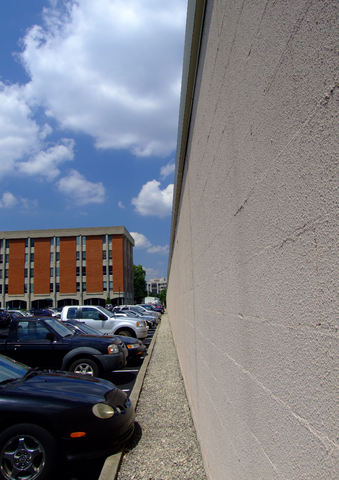 One of the more significant elements of risk for a commercial landlord or tenant is the prospect of a visitor on the property becoming injured. A recent federal court decision ruled that, although the terms of the landlord and tenant's lease will not completely decide whether or not a tenant can be liable for a business invitee's injuries, the language of that lease can go a long way toward absolving that tenant from liability.
Alfred Ricco was crossing the parking lot in front of the Wal-Mart store in Audubon, NJ when he tripped over a crack in the curb, fell and was injured. The Audubon Wal-Mart was one of more than 10 stores within a horseshoe-shaped shopping center owned by Audubon Ventures, LLC. Ricco sued Wal-Mart, arguing that the store breached a duty to him to maintain the parking lot in a safe manner. Wal-Mart contended that it was not liable for Ricco's injuries because, under the terms of the lease it signed with Audubon Ventures, the landlord bore sole responsibility for all "repairs, service and maintenance" of the parking lot. Because of this lease, the store asserted that it had no duty to Ricco regarding the parking lot and could not be liable to him.
The U.S. District Court sided with the store. The court noted that, just a few years earlier, the 3d Circuit Court of Appeals issued a ruling refusing impose a duty on commercial tenants within a multi-tenant property to maintain parking lots or other common areas. The court in that case decided that imposing such a duty "would result in substantially increased costs with little added benefit."

The court in Ricco's case also noted the similarity between his case and a New Jersey Appellate Division case, Kandrac v. Marrazzo's Mkt. at Robbinsville. In ruling in favor of the tenant store in that case, the state court noted that "when a commercial tenant in a multi-tenant shopping center has no control or contractual obligation to maintain a parking lot shared with other tenants, the common law does not impose a duty upon the tenant."
Although clearly delineating the allocation of responsibility for maintaining common areas like parking lots within the terms of a commercial lease agreement may help insulate a tenant from liability, it does create absolute protection. Another state court case that the Ricco court looked at, Nielsen v. Wal-Mart Store No. 2171, held a tenant liable despite the terms of its lease. The Nielsen court determined that the terms of a tenant's lease was just one "factor to be considered" in deciding a tenant's liability.
In the end, the Ricco court decided that an "abiding sense of basic fairness" favored ruling for the store. Ricco was walking across a parking lot on the other side of the street from Wal-Mart's store. Additionally, the court highlighted provisions in the Wal-Mart lease that not only placed responsibility for parking lot maintenance with the landlord, but furthermore prohibited tenants from engaging in maintenance or upkeep unless they first provided written notice to the landlord.
Careful lease negotiation and drafting can provide commercial tenants with many advantages, including offering a degree of insulation for injuries suffered by business guests who slip and fall in common areas outside the tenant's store. To learn more about how to negotiate a lease that can minimize your liability exposure, contact the real estate attorneys at Samuel C. Berger, P.C. Our New Jersey real estate attorneys can help you negotiate a lease that will help protect you against your customers' injuries suffered in common areas not under your control. Reach us online or call (201) 587-1500 or (212) 380-8117.
Contact us through our website or call to schedule your free, confidential initial consultation today.
Blog Posts:
Real Estate Sales Venture in Its 'Developmental' Stage Fails to Qualify for Business Deduction, New York & New Jersey CPA Tax Lawyer Blog, Feb. 21, 2014
Courts Allow Undocumented Immigrants to Sue for Wages Under FLSA, State Labor Laws, New York & New Jersey Immigration Lawyer Blog, Dec. 17, 2013
Person Assuming Management of Family Business Does Not Assume Liability for Predecessor's Business Torts, According to New York Court, New York & New Jersey Business Lawyer Blog, Sept. 26, 2013