Some Tips on Preparing to Purchase a Rental Real Estate Property
May 20, 2013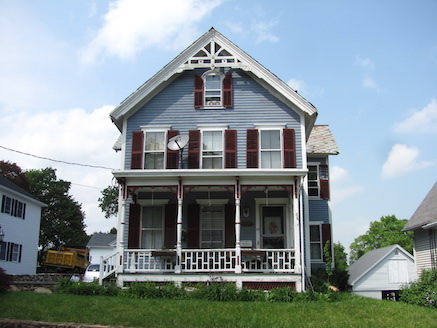 Perhaps you've been motivated to buy a rental property by reading recent business articles highlighting the record low mortgage interest rates, or possibly you've watched a television program about buyers entering the rental real estate business. Regardless of your reasons, selecting the right property to buy is essential, and there are some basic rules you can follow to help maximize your chances of realizing success in your rental property business.
One is to ensure that you time your entry properly. Many observers believe now is a good time to buy rental property in New Jersey. Thomas Hogan, president of Century 21 Action Plus Realty, told The Times of Trenton that the "current real estate market offers a great environment for investors to purchase residential real estate, particularly single-family homes and condominiums. Current rental demand is very strong, and rents are going up." This high demand seems likely to remain strong as long as banks maintain their current tighter lending standards for the issuance of mortgage loans.
Second, assess your risk tolerance before starting your rental property search. If you have a low risk tolerance, a property in an established, middle-class area with good schools likely will bring a safe return on your investment. Alternately, if you have a greater risk tolerance, you can consider "gambling" on lower neighborhoods. These neighborhoods offer the potential of significant profits, especially if you buy in an urban neighborhood that experiences a renaissance soon after your purchase. If you choose correctly, you may be able to rent your property for a substantial rate to young professionals seeking entry into the latest trendy address. An incorrect choice, however, can leave you with a property in a high-crime area, where rental rates and tenant quality is lower, and the potential for a money-losing property is much greater.
Third, choose a location carefully. If you seek to buy a rental property that you'll market to families, choosing a neighborhood with the best schools is a huge advantage in drawing in the best tenants. Also, in order to appeal to families, select a property in an area with very low crime statistics, particularly violent crime and theft. Additionally, a property located close to public transportation, shopping, entertainment venues or other conveniences will allow you to obtain a higher rent.
You should also keep an eye on your long-range plan. Many rental property owners may wish to sell at some point in the future, so the property you pick should be attractive, not only as a rental home, but also as a home to buy, too.

Finally, make sure you have all the proper legal documents you need for your rental business. This means having a detailed rental application that will allow you to conduct a judicious and meaningful vetting process on your potential tenants, and a comprehensive lease agreement that fully protects your rights and spells your demands for your tenants.
Buying commercial rental real estate can be exciting and rewarding, especially financially, if you choose the right property. For the finest in knowledgeable, personalized advice about buying or selling rental property, either commercial or residential, consult the real estate attorneys at Samuel C. Berger, P.C. Our New Jersey real estate attorneys can help you ensure that all the legal aspects of your rental real estate purchase are in order to put you on the road to success. Contact us online or call (201) 587-1500 or (212) 380-8117.
Blog Posts:
Passive Activity Rules May Limit Ability to Deduct Certain Losses, New York & New Jersey CPA Tax Lawyer Blog, March 25, 2013
After Employer Accesses Employee's Facebook Posts, New Jersey Court Allows Invasion of Privacy Claim to Proceed, New York & New Jersey Immigration Lawyer Blog, Aug. 16, 2012
New York Company Joins Federal Immigration Compliance Program, New York & New Jersey Immigration Lawyer Blog, May 4, 2012