South Jersey, Surrounding Areas Post Lowest Vacancy Rates in a Half-Decade
August 28, 2013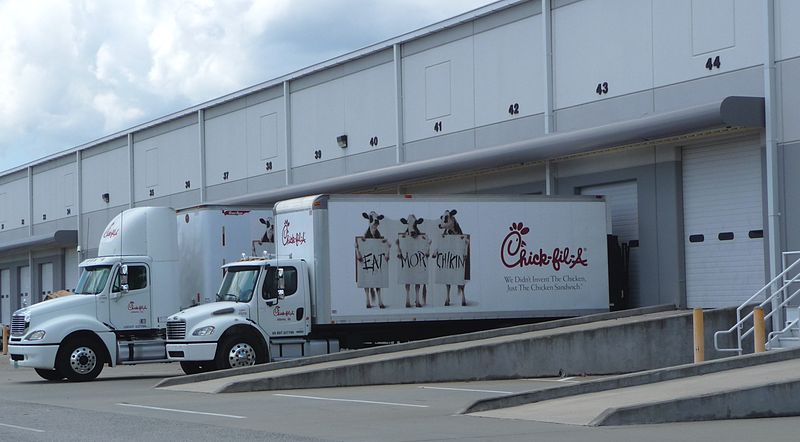 The region including southern New Jersey, central and southeastern Pennsylvania and northern Delaware posted its lowest vacancy rates for industrial space in more than five years, according to DC Velocity. The second quarter 2013 numbers revealed occupancy rates for warehouse and distribution center space reaching levels not seen in the area since 2007. The steadily increasing occupancy numbers have provided additional benefits in the form of stronger positions when negotiating leases with prospective tenants.
Based upon data collected and analyzed by commercial real estate advisory firm Newmark Grubb Knight Frank Rutherford, the vacancy rates for the area including southern New Jersey was 8.2 percent. In addition to south Jersey, the area also includes central Pennsylvania, greater Philadelphia and northern Delaware. Vacancy rates had been around nine percent in the first quarter of the year, after peaking at a high of 10.9 percent in the third quarter of 2009.
The 8.2 percent figure for second quarter 2013 signifies the lowest vacancy since 2007. In the last five years, since the beginning of 2008, the demand for warehouse and distribution center space swelled by more than 23 million square feet, according to Kevin McGowan, a suburban Philadelphia-based director for Newmark Grubb. This stood in stark contrast to flex space demand, which expanded by only 3.6 million square feet.

"Demand is [being] more driven by the supply chain model," McGowan told DC Velocity. McGowan attributed the low vacancy numbers to an uptick in the spending patterns of consumers in the area. McGowan also indicated that the outlook for the area, in terms of warehouse and distribution center space, remained positive but subject to outside influences that might curb demand. A massive spike in oil prices, like what occurred in 2007-08, would likely lead to a decline in occupancy, according to McGowan.
Despite the increase in occupancy, market overall remains a buyer's one. This is the result of a wealth of developable land in the area and relatively low construction costs. Landlords with existing facilities who raise their rental rates too high risk having potential tenants reject their properties as tenants opt to pursue brand-new, custom-built options, instead, McGowan noted. Although the current state of the buyer's market has capped the rates landlords can get for their facilities, the reduction in vacant space has offered some help to landlords. According to Newmark Grubb, the improving market for landlords has improved their position as they bargain with potential tenants and reduced the need to offer inducements like rent reductions in order to lure tenants to their properties.
Commercial real estate leases can be tricky for landlords, as they try to balance the need to induce tenants to rent their properties, while also ensuring they protect their business and legal interests. To obtain the finest advice about how to structure your next lease with your commercial tenant, consult the New Jersey real estate attorneys at Samuel C. Berger, P.C. Our real estate attorneys can help you ensure that the lease you negotiate with your tenant works for you.
Reach us online or call (201) 587-1500 or (212) 380-8117 to schedule your free, confidential initial consultation today.
Blog Posts:
Commercial Real Estate Leases for New York and New Jersey Small Businesses, New York & New Jersey Business Lawyer Blog, July 3, 2013
Aftermath of the Recession in NJ: Retail Real Estate is a Tenant's Market, New York & New Jersey Real Estate Lawyer Blog, May 13, 2013
Internet Sales Tax Bill Builds Momentum in U.S. Senate, New Jersey CPA Tax Lawyer Blog, April 26, 2013