Understanding Your Duty as a Commercial Landlord to Mitigate Damages
November 29, 2013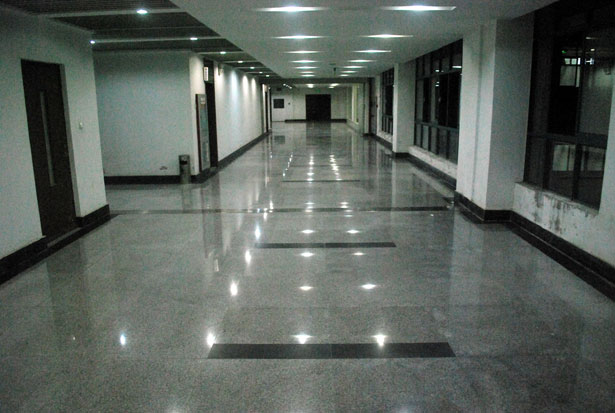 One of the unfortunate scenarios a commercial landlord may face involves a tenant who vacates the property and ceases paying rent. As a landlord, it is imperative to understand the law in your state regarding whether, and to what extent, you have a duty to mitigate the damages you suffer when your tenant exits a property early. Depending on the specifics of the law in your state, you may want to negotiate a term in your lease agreement that governs your duty to mitigate damages.
New Jersey law imposes a duty on all landlords to mitigate damages resulting from a tenant's early exit. A 1977 state supreme court case, Sommer v. Kreidel, indicated that residential landlords had a duty to mitigate their damages by attempting to secure a new tenant if the previous tenant vacated before the lease's end. In 1991, the court extended that rule to commercial leasing situations as well in McGuire v. Jersey City.
The McGuire case and several cases following it established that if a landlord makes no attempt to secure another tenant, that lack of effort may prevent the landlord from succeeding on its claims for any unpaid rent due following the tenant's exit from the space, unless the landlord can show proof of a declining rental market or some other special circumstances warranting a judgment for some or all of the unpaid rent.

In New York, by contrast, the law is substantially different. A 1995 ruling, Holy Properties Limited, L.P. v. Kenneth Cole Productions, Inc., from the state's highest court, concluded that the law imposes no such duty on commercial landlords. Once the tenant and landlords sign the lease, the tenant's obligation to pay rent for the life of the lease "is fixed . . . and a landlord is under no obligation . . . to relet, or attempt to relet" the space, the court stated.
As a commercial landlord, one way to protect yourself, particularly if your properties are in a state with less favorable rules of law, such as New Jersey, is through negotiating specific terms in your lease governing the duty to mitigate. Although New Jersey courts have not expressly ruled that parties can negotiate away a landlord's duty to mitigate damages, commercial landlords and tenants commonly place such terms in their lease agreements. Such a clause in your lease might limit your obligation in several areas, including requiring your tenant to turn over possession of premises before the duty to mitigate begins, giving you discretion regarding the type or quality of an acceptable new tenant and minimizing your financial exposure for refitting the space for any new tenant selected.
The task of creating a workable lease for you, as commercial landlord, contains many essential elements, and the purpose of many of these is to protect you in the event that a lease does not go as planned. A clause restricting your duty to mitigate damages can ultimately save you considerable money and legal exposure. To discuss this and other terms of your commercial lease, talk to the real estate attorneys at Samuel C. Berger, P.C. Our New Jersey real estate attorneys well-versed on the law and the obligations it places upon you as a landlord, and can help you craft a lease agreement that guards your interests.
Reach us online or call (201) 587-1500 or (212) 380-8117.
Blog Posts:
Resources Abound to Help People Determine Their Eligibility for DACA, Including a new Mobile App, New York & New Jersey Immigration Lawyer Blog, Oct. 17, 2013
New Jersey Appellate Court Rules That Client List Is an Asset in Suit Alleging Fraudulent Transfer, New York & New Jersey Business Lawyer Blog, Oct. 10, 2013
Vagueness, 'Inherent Improbability' of Records Stymies Property Owner's Attempt to Avoid Passive Activity Rules, New York & New Jersey CPA Tax Lawyer Blog, July 19, 2012